Walk-in wardrobes and storage
Espace Loggia's expertise is also expressed in its manufacture of wardrobes, shelving and modular bookcases, as well as multipurpose storage units. These can be used to arrange a walk-in wardrobe or to minimise space lost.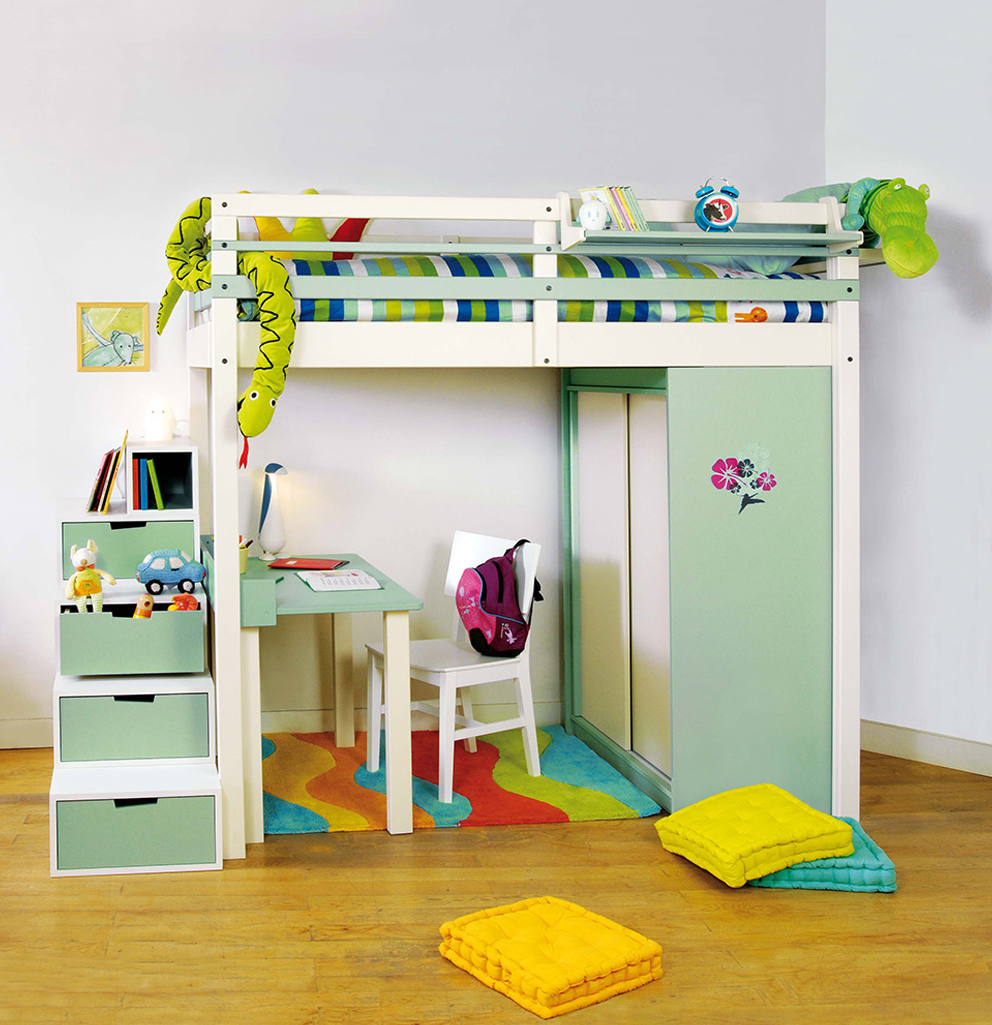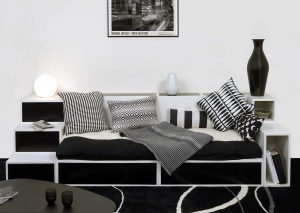 Down to the loft
The Attic mezzanine bed is a favourite with fashionistas.
Between its columns, which are closer together than on the Modulable model, one can fit loft-type storage space or slide a wardrobe frame.
This is also the ideal choice for hiding away unsightly objects such as the ironing board and the vacuum cleaner.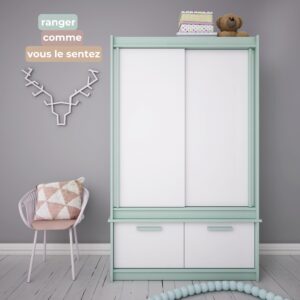 A walk-in wardrobe to fit you
Espace Loggia wardrobes are available in a wide range of sizes, which enables them to integrate as easily below a mezzanine as within the floor-to-ceiling height of a corridor.
Similarly, the Compo-Combo allows its shelving to be arranged freely in any desired combination, so that one's wardrobe can all be seen at a glance.
Displaying books and collections
The Compo-Combo system pulls out all the stops to help you arrange your curiosity cabinet display or organise your library.
It fits together in a multitude of ways, including allowing you to add extras, such as a desk or a TV stand. For more standard configurations, Espace Loggia also offers accessible shelving in various depths, widths and heights, enabling you to make the most of wall space, whether in a living room or a narrow corridor.