Teenagers
Adolescence is marked by two features: wanting to push the boundaries and to redecorate one's room.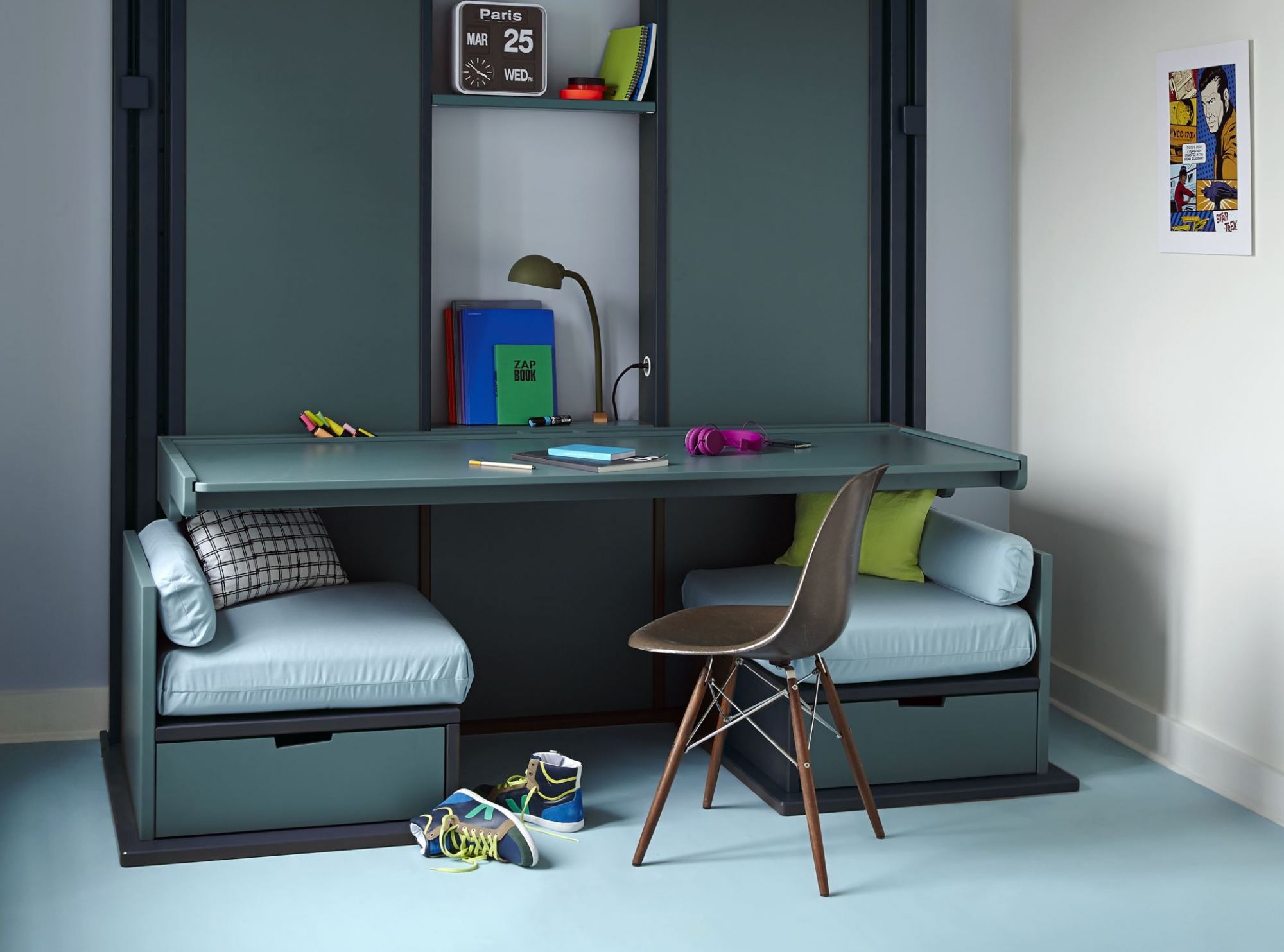 Pushing the boundaries
If your firstborn tells you they want more space to chill out with their friends, don't panic! It just means that it is time to review the layout of their space. With Espace Loggia's solutions, it is easy to create a studio in the space of a small bedroom.
For example, the Triptych bed enables one to stack a living room area, a large desk and a bed in the space of just 4 m².
Similarly, all the mezzanine beds give the impression of an extra room, where one can install a walk-in wardrobe or, with a few Brick© units, bench seating or a desk with deep drawers.
When the bedroom is already fitted with a Modulable mezzanine bed, this it is also a good opportunity to provide extra height and also widen the structure to enable it to house a 140 cm bed, ideal for setting out as a young adult.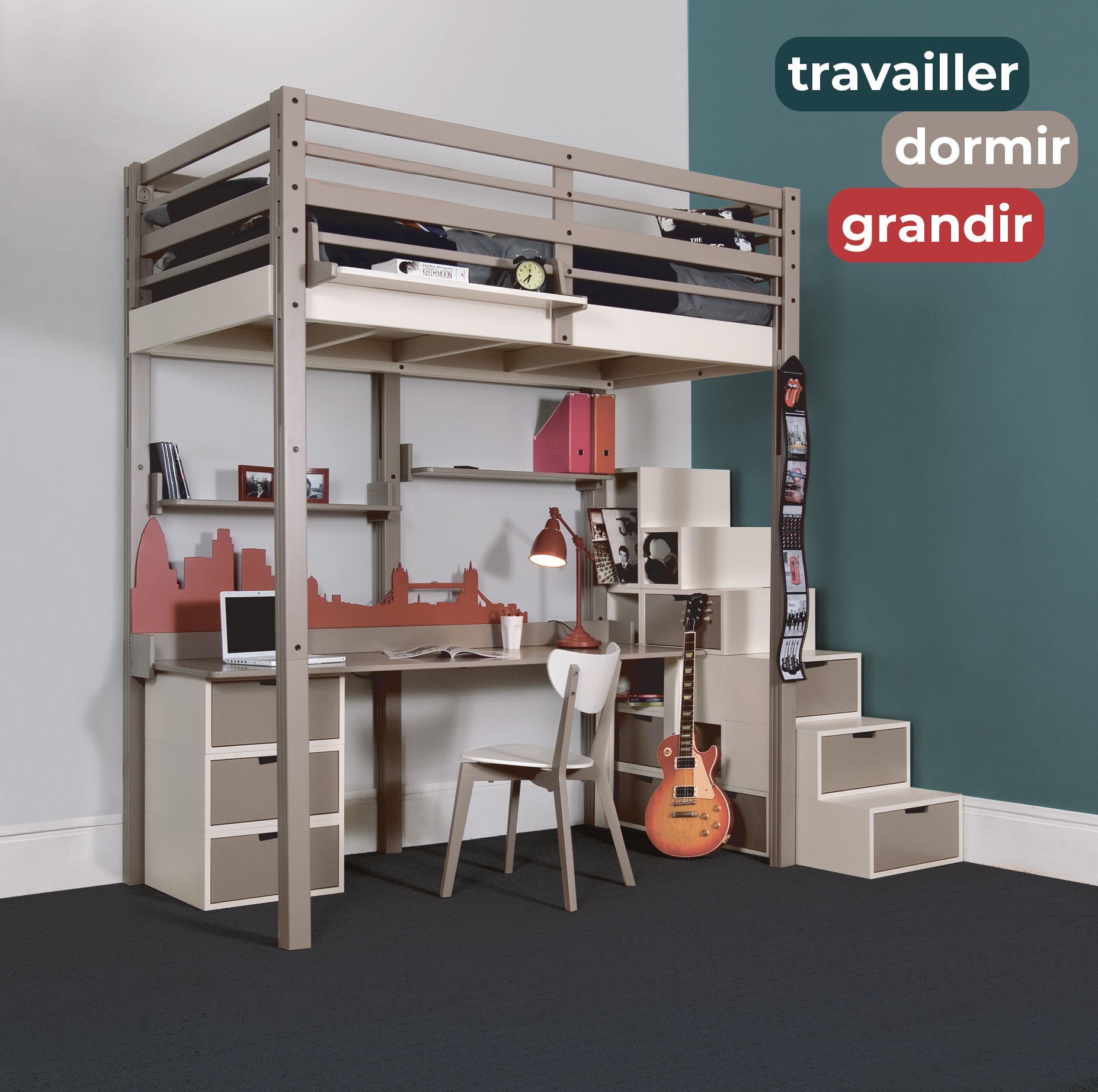 Having free space
Slide-away beds like the DKle are among the models popular with teenagers demanding more space. Operated by a simple hand movement, they free up the entire floor space occupied by the bed.
A few Brick© units are then enough to optimise the space gained for a desk, or a spare sofa bed for guests.
Choosing one's colour scheme
Finally, nothing affirms one's personality like choosing one's own colour scheme.
Espace Loggia offers a choice of 24 colours and finishes. From the trendiest to the most traditional, they help match the room to one's identity.