Adults
First claim.
Starting out in adult life involves a few sacrifices. The first is having to make do with accommodation of a size inversely proportional to one's ambitions.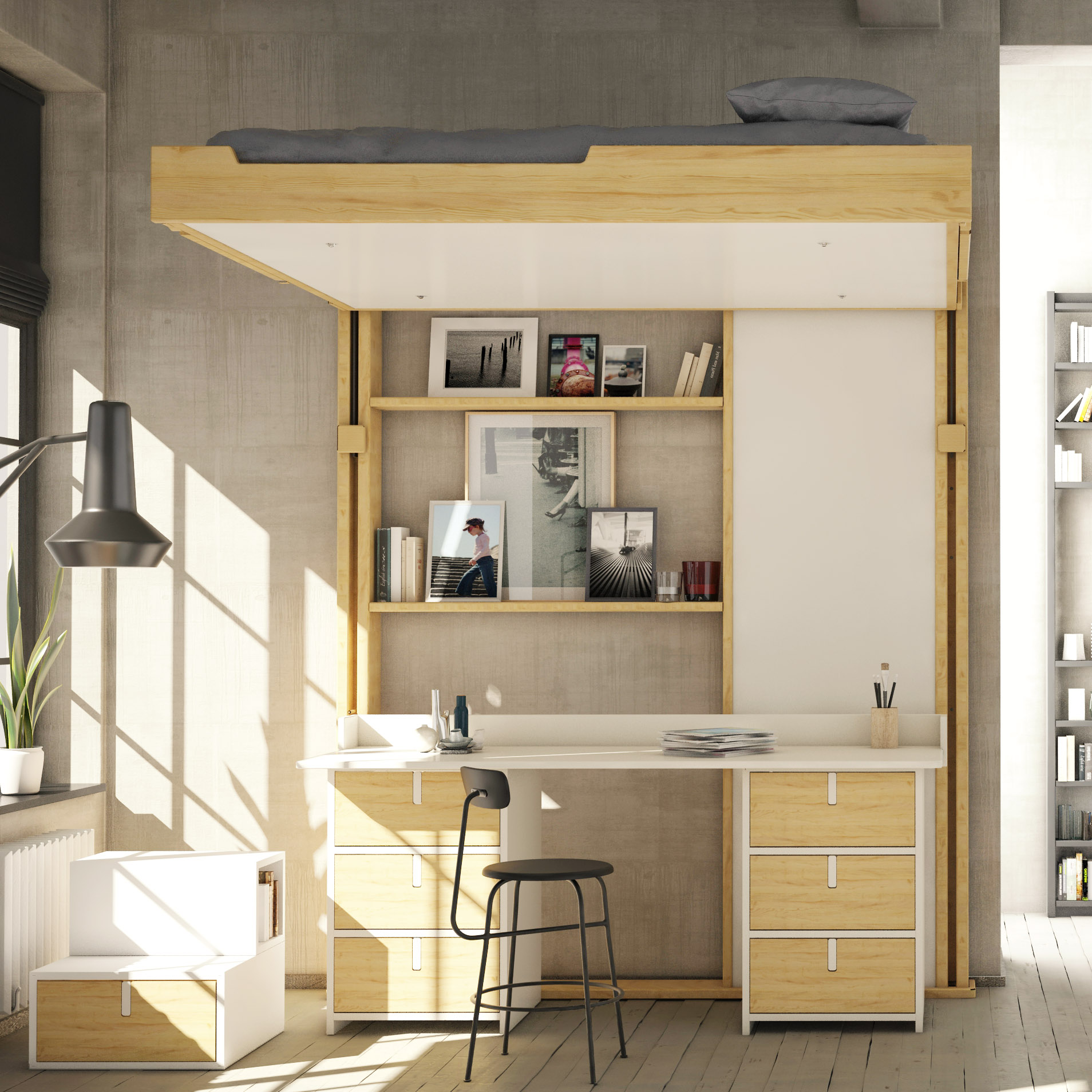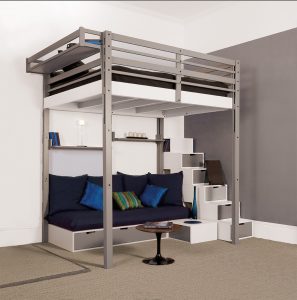 Claiming the heights
To maximise the area of one's first studio apartment, Espace Loggia offers a choice of interior design that uses the entire volume of one's living space. Its various models of mezzanine beds enable the height of a room to be used like a mini-duplex apartment. An end to the chore of folding the bed up each morning! The sleeping area is moved "upstairs" with a comfortable mattress surrounded by shelving and bedside tables.
Storing one's bedroom at ceiling level
Another way of gaining an extra room is to store one's bed at ceiling level. Our slide-away beds can be installed on any type of wall or ceiling. They rise up easily using either a patented counterweight or an electrical system. This provides a completely uncluttered living room during the daytime, for comfortably receiving guests or for working.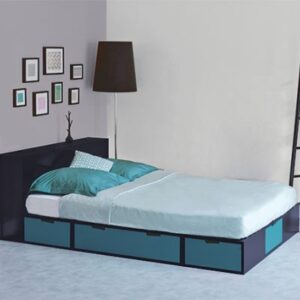 Choose a bed with storage
For young couples moving in together and learning to share wardrobe space, under-bed drawers make storage sense.
A bed base of Brick© units usefully replaces a chest of drawers to store one's out-of-season wardrobe.
Storage units on either side for Mr and Mrs's belongings.
Don't forget the bricks traps for even more storage and cuddly headrests!
Black and white or coloured
Espace Loggia's choice of colours and finishes opens up a wide range of decor options. One can play with contrast, using Brick© black and white storage units, or with harmonising complementary colours. Alternatively, one can choose the natural vibe of bamboo, oak or pine.